Bitcoin & Friends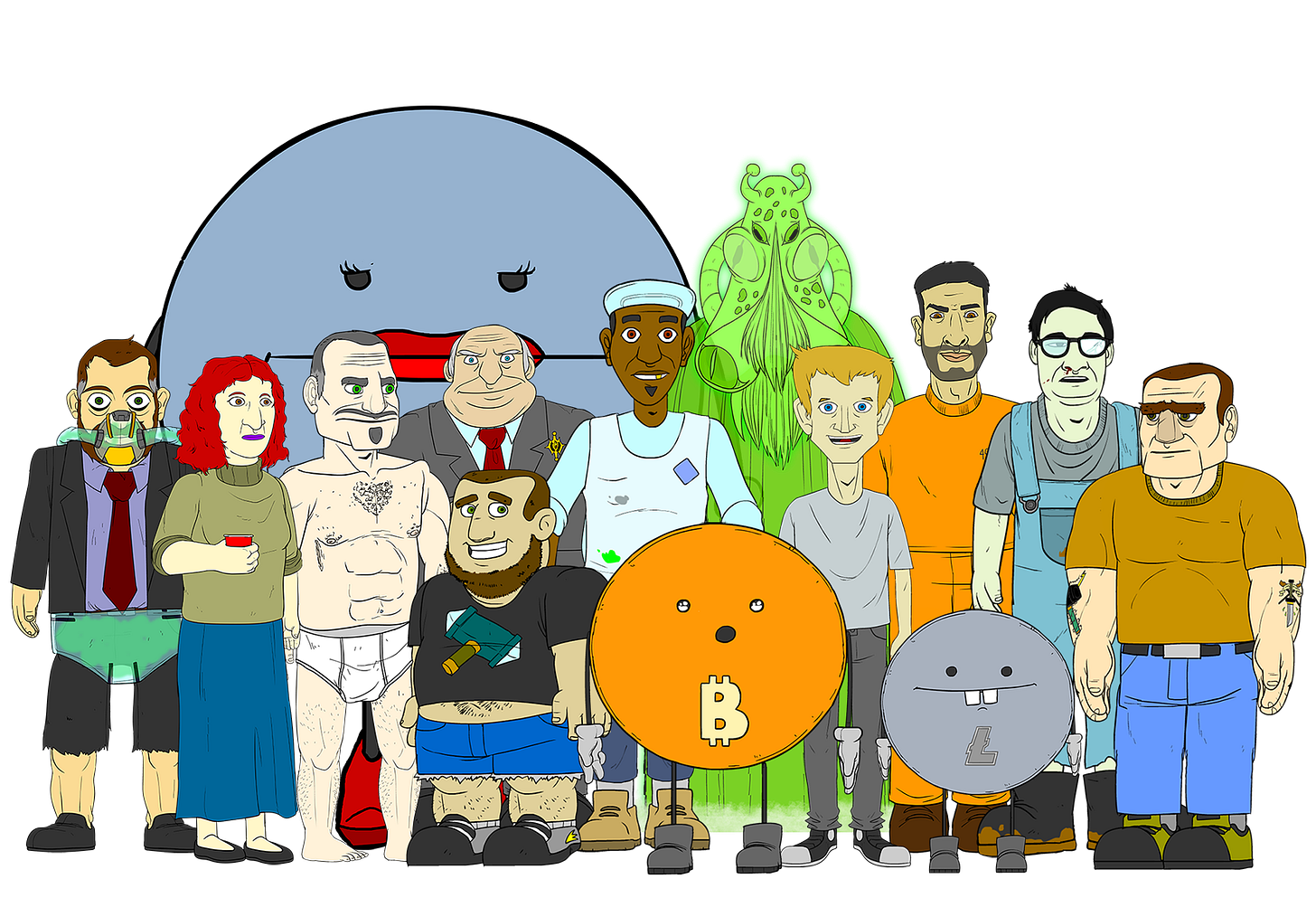 Bitcoin & Friends is a YouTube animated series that follows the character 'B' on the adventure of finding out his purpose in life.
Our mission is for Bitcoin and Friends to promote the only truly decentralized, immutable public blockchain, Bitcoin. We want to educate pre-coiners about the history of Bitcoin and why it is our best hope for a free and prosperous future. We believe that storytelling is a powerful tool which has been lacking in the Bitcoin revolution. Stories captivate our minds and focus our energies on the mission at hand. Bitcoin was created as an answer to crony capitalism and central banking. While the technology itself continues to evolve and grow, public understanding of Bitcoin must increase if we are to succeed.
Naturally the show will address the Bitconnects of the space, and poke fun at certain failed/floundering altcoin projects. However, the goal of the show is to ultimately bring the story of Bitcoin to the masses, to educate them about the requirements and need for sound, truly decentralized money, and to illustrate why Bitcoin is our first, best and likely only hope in achieving these goals. We will also explain the need for Bitcoin by showing the destructive nature of central banking and Keynesian sophistry.
Watch Episode 1