Hold (Crypto Cash App)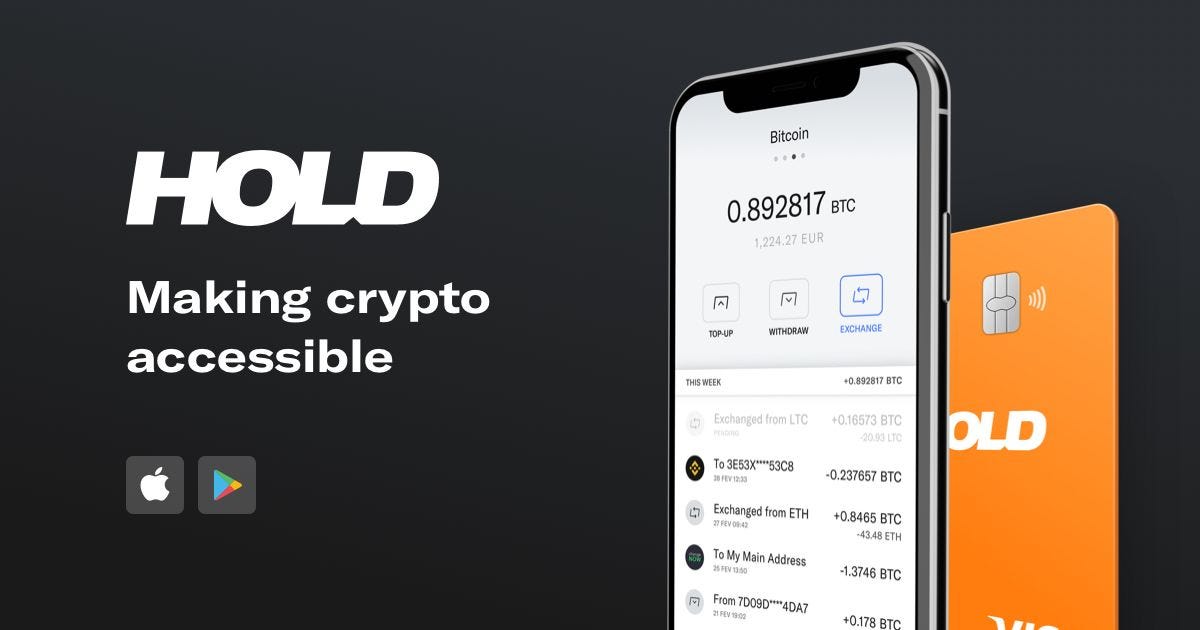 Hold where users can instantly buy, sell and exchange cryptocurrencies. Spend cash worldwide. Your all-in-one crypto and cash app.
During my time at Hold I focused on:
Structuring the token economics for the ICO

Community managment organziation

Analyze and report market trends to support product launches
---
Project Summary
Hold , now merged with Utrust , is pioneering accessibility for digital currencies by combining one of the most complete apps on the market with a VISA powered debit card. Hold's app allows you to instantly buy, sell and trade digital currencies. Ease of use has been one of their priorities, and all of these activities can be performed effortlessly by directly linking the app to the user's bank account. You can also use the app to instantly convert digital currencies to EUR, load them to your card, and use it online or in store.
The new Hold app, which will be entirely powered by Utrust, will effectively bridge the gap between the payment system and the token features, The new app will be your one-stop shop for all our services. Seamless payments with digital currencies, the ability to send and receive money with the click of a button and most everything else you used to do on our app will become part of the new and improved app, now powered by Utrust. This will allow customers to perform all of their digital currency activities in one place, streamlining all processes.